Creating The Ideal Latte: From Foam To Espresso
---
The latte is one of the most popular espresso beverages across the globe, but what makes a great latte? Almost anyone can add frothed milk to espresso, but can they make it well?
What Makes A Great Latte?
Some might say it's in the milk, others might say it's in the espresso, still, others would say it's in the flavor syrup! The truth is it's all of the above (Maybe the milk a little more so... We'll get into it).  

A truly great latte is made with a great espresso shot, fantastic milk temperature, and also texture. A high-quality espresso machine is essential for such a latte. You can make lattes from other brewing devices, but they won't be quite the same.  

A Great Latte Begins With A Beautiful Espresso Shot and Ends With Silky Milk
As you may have gathered, a latte is made up of two ingredients: espresso and steamed milk. So what makes a great espresso shot?

The ideal espresso shot is sweet and complex with a heavy body and smooth texture. This caliber of shot can be difficult to obtain but never impossible! The origin and type of coffee being used for the espresso can also have a massive impact on the flavor of your latte. I once had a latte that tasted like strawberry milk and it was exclusively from the origin of espresso!

A cafe-quality espresso shot is obtained through careful measuring, grind and tamp strength. Read below for the steps to this!

1. Take a portafilter and fill it with 18-21 grams of finely ground coffee.
2. Settle the grounds by tapping the portafilter on a flat surface firmly.
3. Keep the portafilter flat on the surface and place an espresso tamper on the portafilter.
4. Tamp the espresso firmly until you stop feeling resistance.
5. Attach the portafilter to the espresso machine and start pulling your shot!
6. The ideal shot will be about 2 oz and take 20-25 seconds to complete.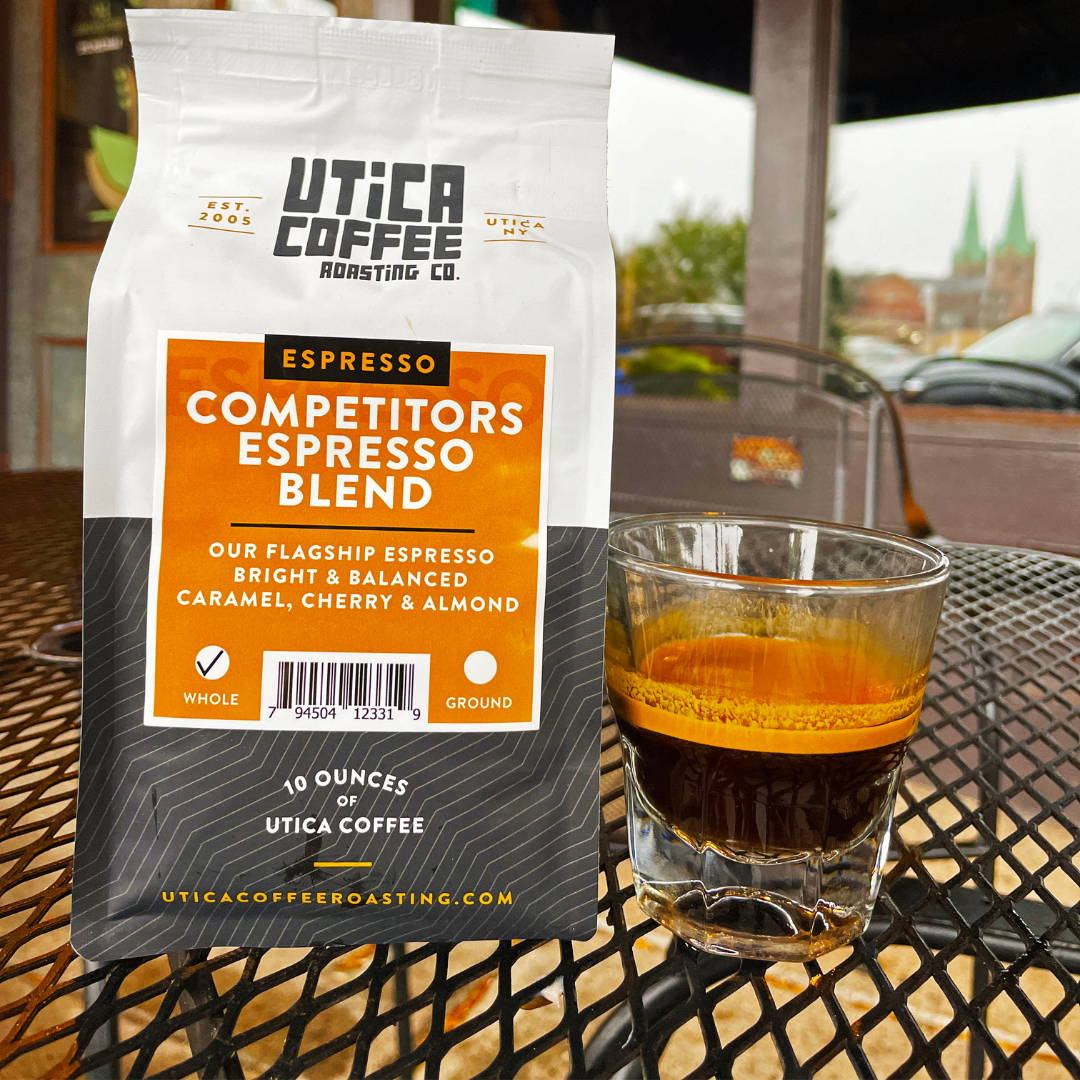 The latte is an absolute staple of almost any cafe. Whether made with flavorings or without, you can't beat a well-made latte in a great mug. Lattes are best made with whole milk, but it's totally fine if you can't have lactose. I'd recommend oat milk otherwise. Happy brewing!    

---