How to Make Our Witches Brew Cold Brew at Home
It's officially fall and our seasonal menu is in full swing! But what if we told you that you could make our specialty cold brew from the comfort of your home? Inspired by fall spices and the constant need to Wake The Hell Up! our Witches Brew fills your craving to fall headfirst into your favorite flavors of the season. The best part is that you can gather almost all the ingredients from our stores!   
Recipe: Witches Brew Topped With Cold Foam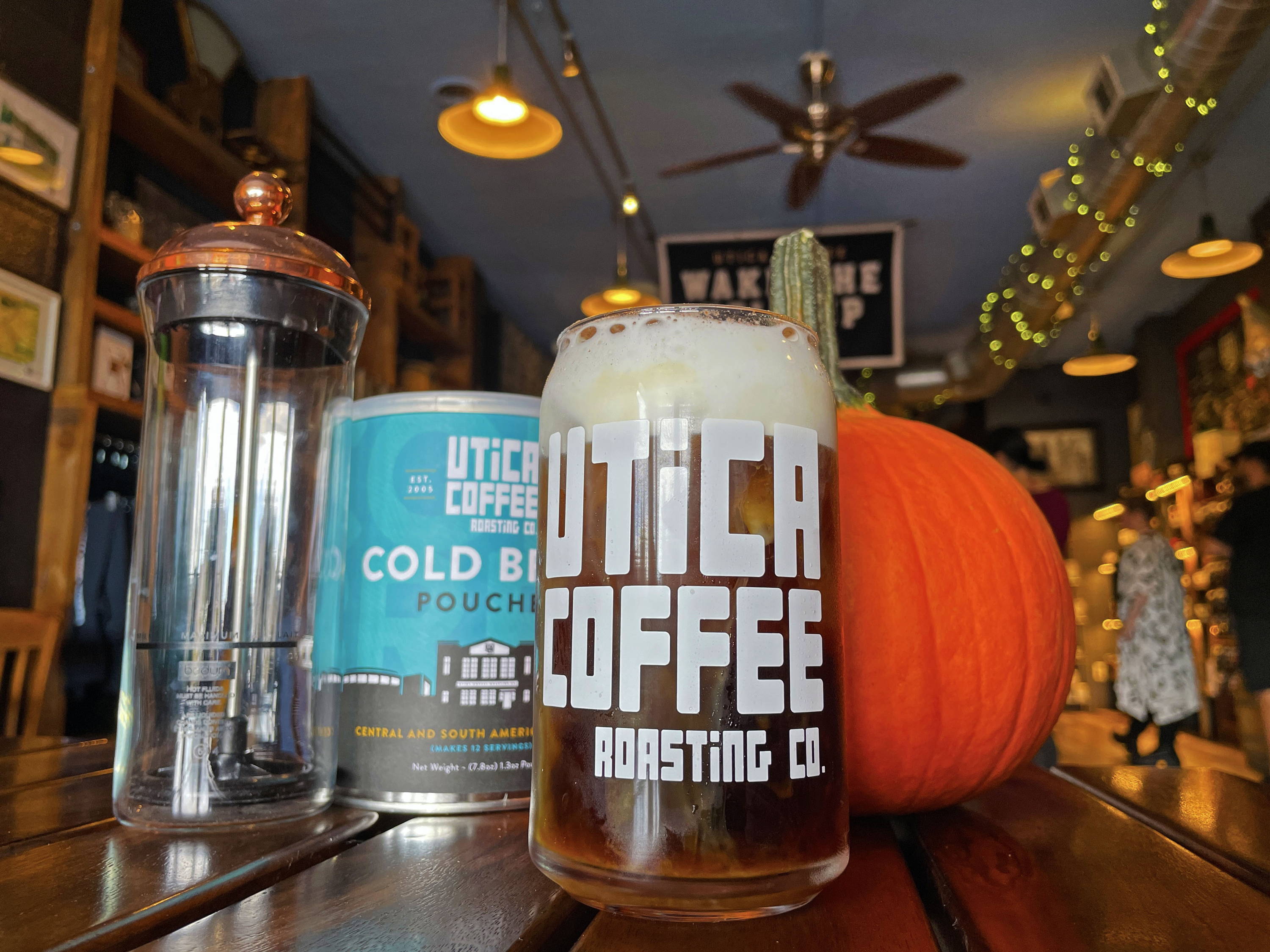 Skim Milk
1 tsp Pumpkin Pie Spice (Find at your local grocery store)
* Bonus: Use discount code BADWITCH15 for 15% off!
---
1. Start by making your cold brew:
Fill a container with 20 oz of filtered water
Place 1 cold brew packet in water
Add teaspoon of pumpkin pie seasoning
Let steep for 18-20 hours
2. Create your cold foam:
Pour a small amount (2-4 oz) of skim milk into manual milk frother.
Plunge into milk until it doubles in size and becomes frothy.
3. Pour finished witches brew into a glass with ice, top with cold foam and extra pumpkin pie seasoning, enjoy!