Pride Blend To Benefit ACR Health
For Sale Now Through The End Of June; Proceeds Of The Pride Blend Will Be Donated To Assist In ACR Health's Mission To Create Healthy Communities.
ACR Health has been supporting our community for nearly four decades now with their wide array of health services with a focus on those with chronic diseases; including HIV/AIDS. They have an expansive network of Q Centers with the mission of promoting equality and creating a safer community for all.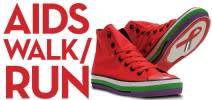 Virtual AIDS Walk/Run June 7th
Looking for another way to get involved in supporting ACR Health and their initiatives? Sunday June 7th at 10:00 am is slotted to be their 28th annual -this year going VIRTUAL- AIDS Run/Walk and you can sign up now to join in the effort or form a team to participate in the effort.
https://p2p.onecause.com/aidswalkrun

---